Ok, I have taken pictures of the Totoro test build, I have already fixed the issues on the model and now am going to build the final version of it.
Here are some pictures of the test build: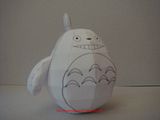 I didn't finish building it because the way it was unfolded it would be too troublesome to build some parts. I also resized the texture and now am going to build it.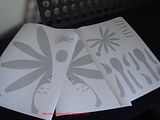 3 pages but there aren't many pieces. I don't think this will be a hard model. Check out later for the finished version.
Thank you for reading